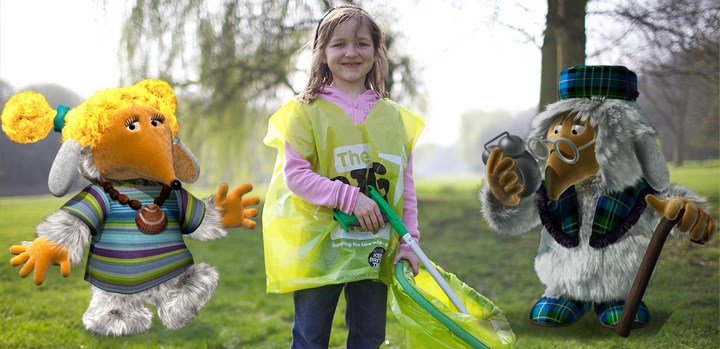 Winning the Womble Way!
Who remembers the Wombles of Wimbledon? Good! And if you you don't, no worries. They're a bunch of cute and cuddly little critters who live on Wimbledon Common and roam around all day "making good use of the things that they find. Things that the everyday folk leave behind". Well, they've made a triumphant return but not to Wimbledon, no, this time they've rocked up in a house in Buxton, Derbyshire.
As part of the Well Dressing Festival and Keep Britain Tidy's Big Tidy Up campaign Andrea Lewis and her husband Dave Goodway, decided to create a whole family of life-size Wombles made entirely from recyclable materials, just like the Wombles would have done themselves. The display even plays the Wombles classic theme tune as children walk past the house on their way to the nearby school.
Now that folks, is how to recycle!